MEET THE WOMEN BEHIND PILGRIM
The Pilgrim Portal
Today is about celebrating you and women all over the world. Pilgrim Clothing is a proud partner with i=Change to help and support women in need. We donate $1 on your behalf with every order made to a life-changing charity. Along with this partnership, we would like to highlight and celebrate the women who are the driving force behind our brand. We had the privilege of interviewing Samantha and Francesca, our Head Designers, Brooke, our Head of Marketing and Social Media, and Tash, our Production Manager. Through their stories and experiences in the fashion industry, we hope to inspire others to believe in themselves and their dreams and persevere in adversity.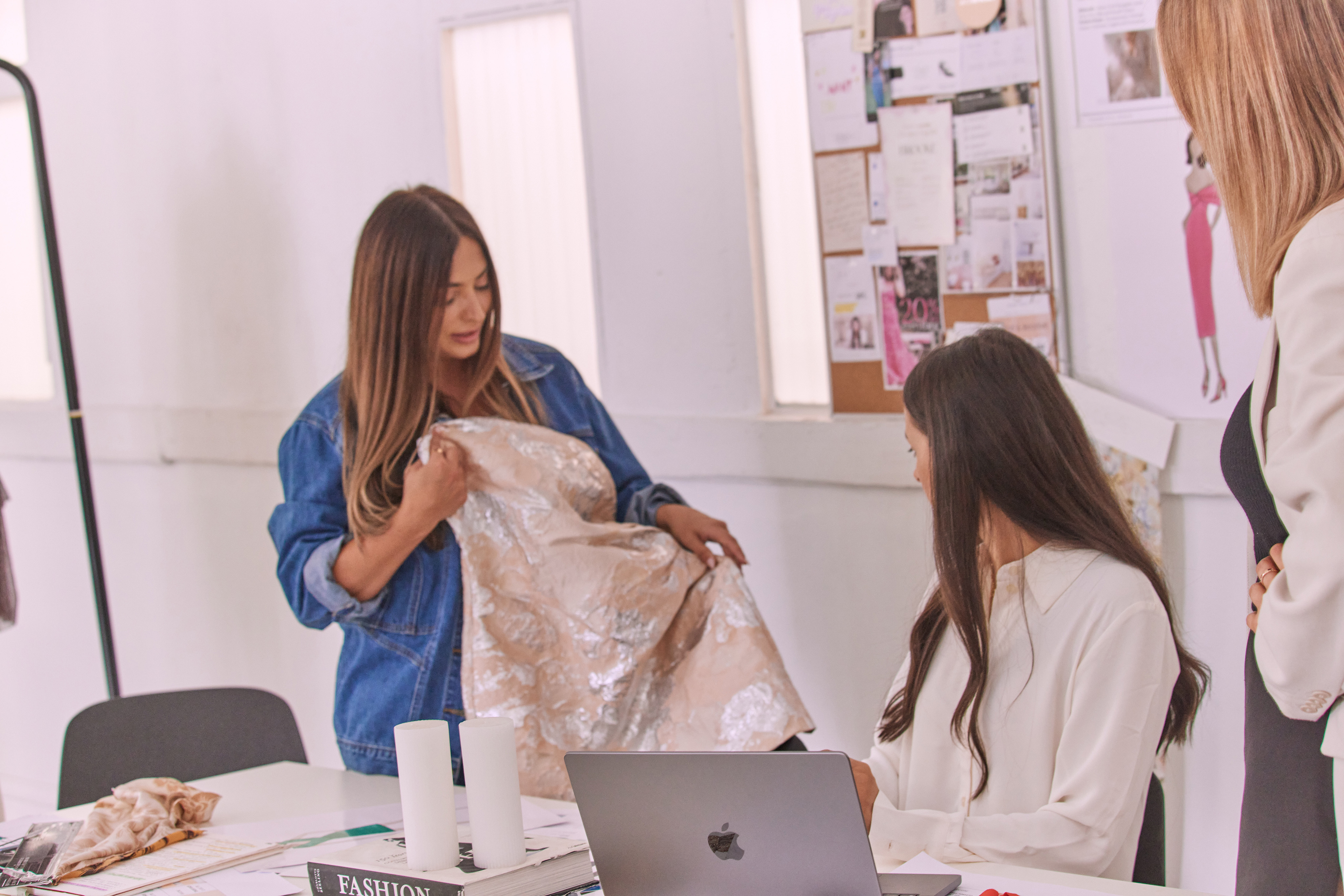 SAMANTHA | Senior Designer
Starting in the fashion industry was a natural step for the Samantha, who has always loved fashion and expressing herself through clothing and accessories. She was exposed to the art of sewing at a young age, thanks to her mother's frequent visits to Lincraft. "I grew a passion watching her sew. At five years of age, I was making Barbie doll clothing, cutting pre-made patterns then sewing them on my children's sewing machine," she said. She pursued this passion by studying Fashion Design and Technology at RMIT University Melbourne, and her first job in the industry was during her last year of university.
While discussing the challenges she faced in the industry, Samantha revealed that she struggled as a young person trying to establish herself. She felt the pressure to work hard to prove her worth, often leading to being overworked, underpaid, and doing other's work. "I feel that over the years I have developed a confidence in myself where I can be authentic and understand the boundaries of acceptable and unacceptable treatment in a workplace," she said.
When asked how she overcame her struggles, she emphasised the importance of time and persistence. She grew to understand her worth and value to a company and maintained a motto to never settle for unhappiness. While she doesn't work to be recognized, she feels proud when she sees someone wearing one of her dresses or in photos on social media. She said "In a small way, I am part of a special moment in someone's life. Their happiness brings me greater happiness,".
FRANCESCA | Senior Designer
Francesca started her career journey by studying fashion at the Melbourne School of Fashion. "After years of applying for Fashion Design opportunities with no success, I began sewing dresses for a local dress store,"she said. Francesca contiued, "One day whilst sewing, I accidentally stained a dress with machine oil. I immediately took the dress to a local drycleaner to have it cleaned. Unknowingly this drycleaner owned a wedding boutique… and offered me a designer/manager position". Working at the boutique allowed her to build her skills in custom dress making and couture, leading to her Designer position for an Australian brand. In 2016, she was offered the designer role at Pilgrim Clothing, where she continues to create designs that empower women to feel confident and beautiful.
But like all industries, there are struggles that come with the job. For Francesca one of the biggest challenges was being a woman with a young family. "I believe that for a woman the hardest struggle in the fashion industry is having children," she shared. "Working long hours and going on regular overseas sourcing trips, a designer needs to be able to pick up and go on short notice and often a young family can make that difficult."
However, Francesca found support with Pilgrim Clothing, who offered flexible working hours. "Allowing me to be able to care for my family without the stress of my job security has allowed me to excel in both home and work life," she said. Despite the challenges, she feels recognized in her industry through the joy and confidence she sees in women wearing her designs. "Being a part of these moments and sharing in the happiness is something that I am very proud of and motivates me to be better at my job every day."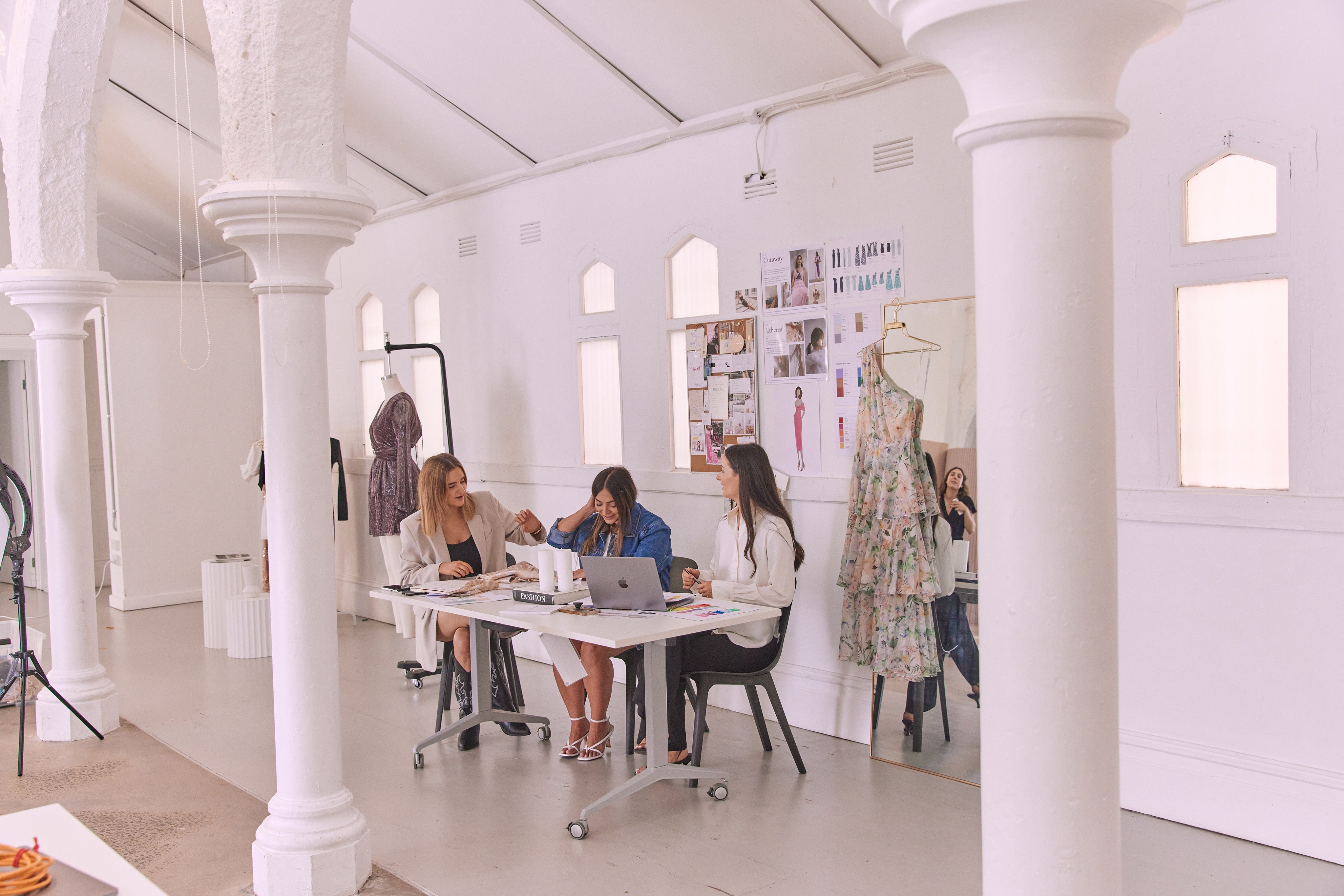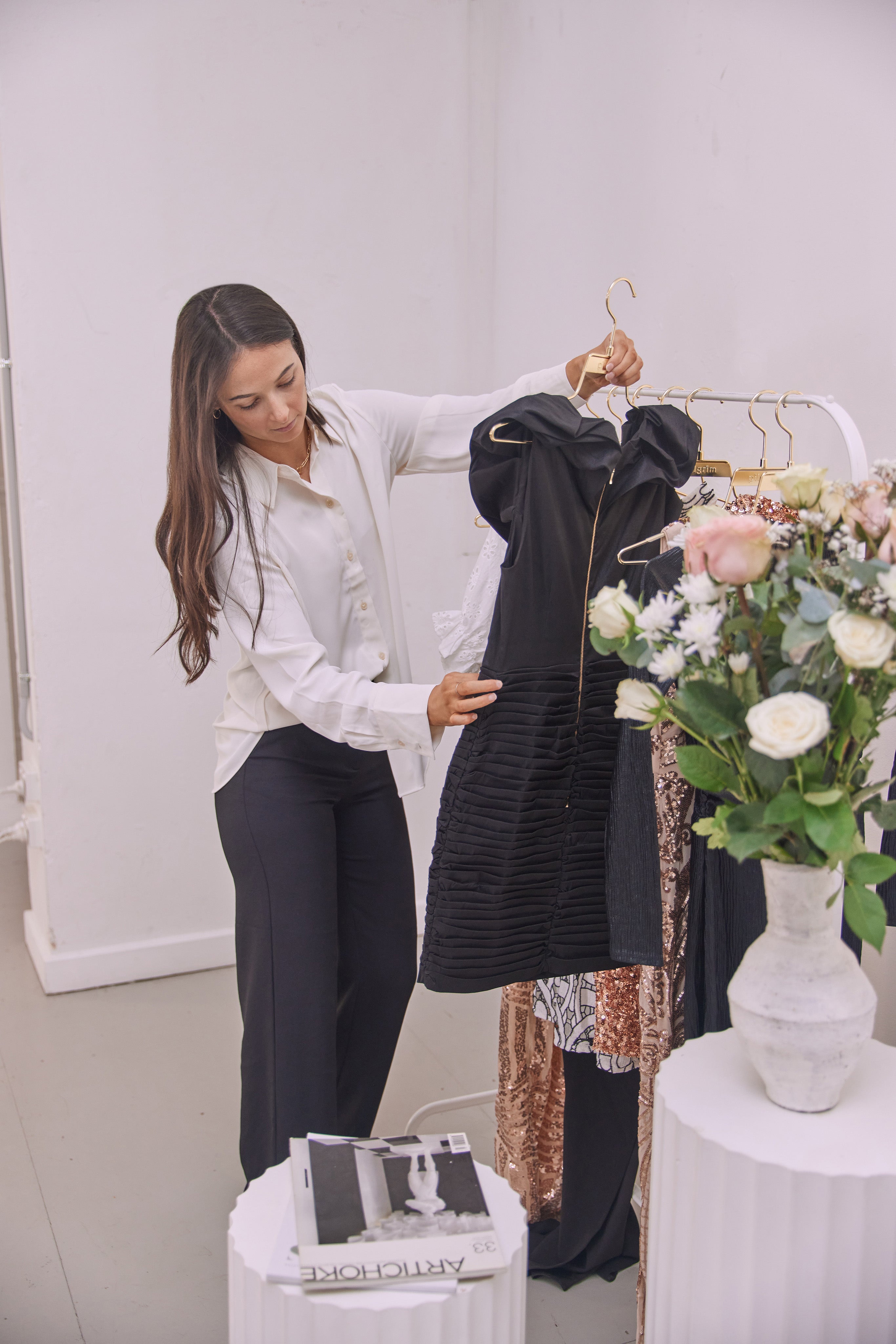 BROOKE | Head of Marketing & Social Media
Starting in the cosmetics industry doing digital design, Brooke began her career journey towards a dream role with Pilgrim as a Digital Designer & Marketing assistant. After two years of hard work, she has become the Head of Marketing for Pilgrim and Azzurielle, a challenging yet rewarding position. Despite facing challenges as a young and driven female during her early career, she remained focused and persevered, eventually believing in herself and her capabilities to land a great first job in the digital design industry, leading to her current position.
As a woman in the fashion industry, she faced challenges related to ageism and gender bias, but with a strong sense of self-worth, she has overcome those obstacles and earned recognition from her directors, who trust and believe in her ability to lead the department. For her, being recognized and given input where it matters has been a significant accomplishment, and she looks forward to continuing to grow with the company, expanding both Pilgrim & Azzurielle.
With her passion for beauty and fashion and her drive to succeed, Brooke has become an inspiration to others looking to break into the field. Her journey teaches us the importance of persevering through challenges, believing in ourselves, and trusting that our hard work will pay off.
NATASHA | Production Manager
Starting a career in the fashion industry can be challenging, but for Natasha, her passion and dedication led her to where she is today. After studying Fashion and Textiles Merchandising at RMIT University, she started her retail career as a sales assistant at Pilgrim Clothing, eventually working up to her current role as Production Manager.
Despite her success, imposter syndrome was a real challenge she faced. Doubting her abilities and feeling like she lacked experience, especially as a young woman in a leadership position, was a struggle she had to overcome. However, reflecting on her hard work and dedication, she realized she deserved her role and could achieve great things.
Fortunately, her team at Pilgrim Clothing recognised and valued her hard work and dedication. Starting from an assistant sales position, she has worked her way up through various roles, demonstrating her commitment to the company and willingness to take on new challenges. As a result, she feels recognized and valued for her contributions to the team.
Her journey in the fashion industry is a testament to the importance of passion, hard work, and dedication in achieving success. With her determination and commitment to her craft, there is no doubt that she will continue to thrive in her role and inspire others in the industry.