Winter Luminescence
The Pilgrim Edit
Experience the sophisticated and timeless beauty of Winter Luminescence, our latest Autumn Winter 2023 collection that combines modern luxury with classic elegance. Inspired by the season, our pieces showcase deep, moody colours and alluring textures that evoke the understated beauty of winter. We deep dive into the top styles of the season and give you an exclusive behind the scenes look into our campaign.
Say hello to your latest wardrobe staples.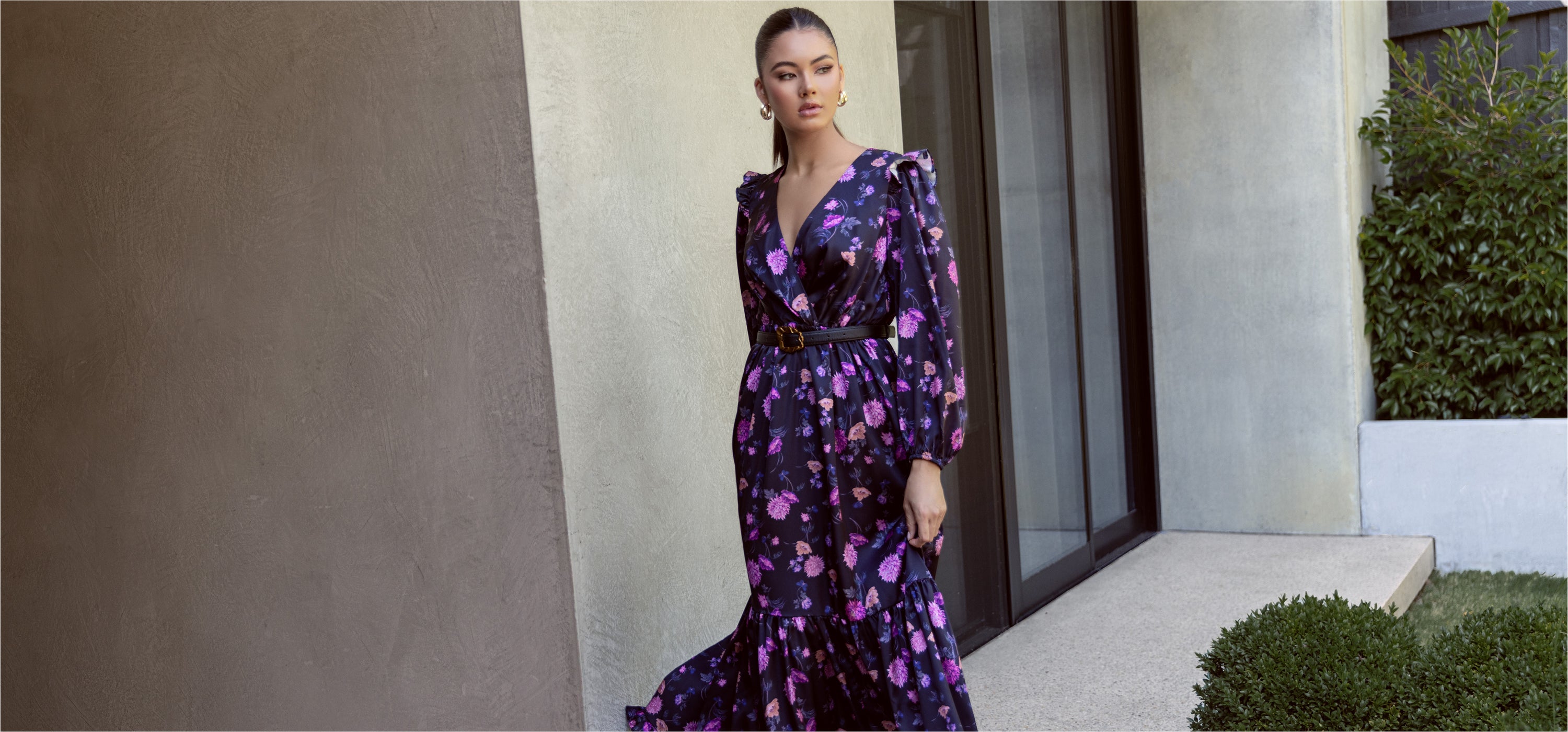 RICH HUES
This winter, rich hues have taken centre stage in the world of fashion, creating a captivating visual landscape. Deep burgundies, luxurious emeralds, and regal purples dominate the colour palette, evoking a sense of opulence and sophistication. Alongside these rich tones, our designers have embraced captivating floral designs, injecting an element of nature's beauty into the winter fashion scene. Bold floral prints in vivid hues grace dresses, blouses, and outerwear, infusing warmth and vibrancy into the colder months. From oversized blooming motifs to delicate blossoms scattered across garments, the floral trend adds an enchanting touch to winter ensembles, making a striking statement while celebrating the timeless allure of nature's captivating creations. Shop the Ari Dress.
SENSATIONAL SEQUINS
Indulge in the captivating allure of our latest collection of sequin gowns from Winter Luminescence. Designed to mesmerise, each gown features an exquisite arrangement of shimmering sequins that radiate. Crafted with meticulous attention to detail, these gowns are destined to make a lasting impression. Whether you opt for a classic floor-length silhouette or a chic and modern midi gown, the sequins come to life, casting a spellbinding glow with every movement. Prepare to steal the spotlight as you adorn yourself in the dazzling brilliance of our sequin gowns, making a statement at any formal event or glamorous occasion. Embrace the enchantment and let your inner sparkle shine through. Shop the Winslet Midi Dress.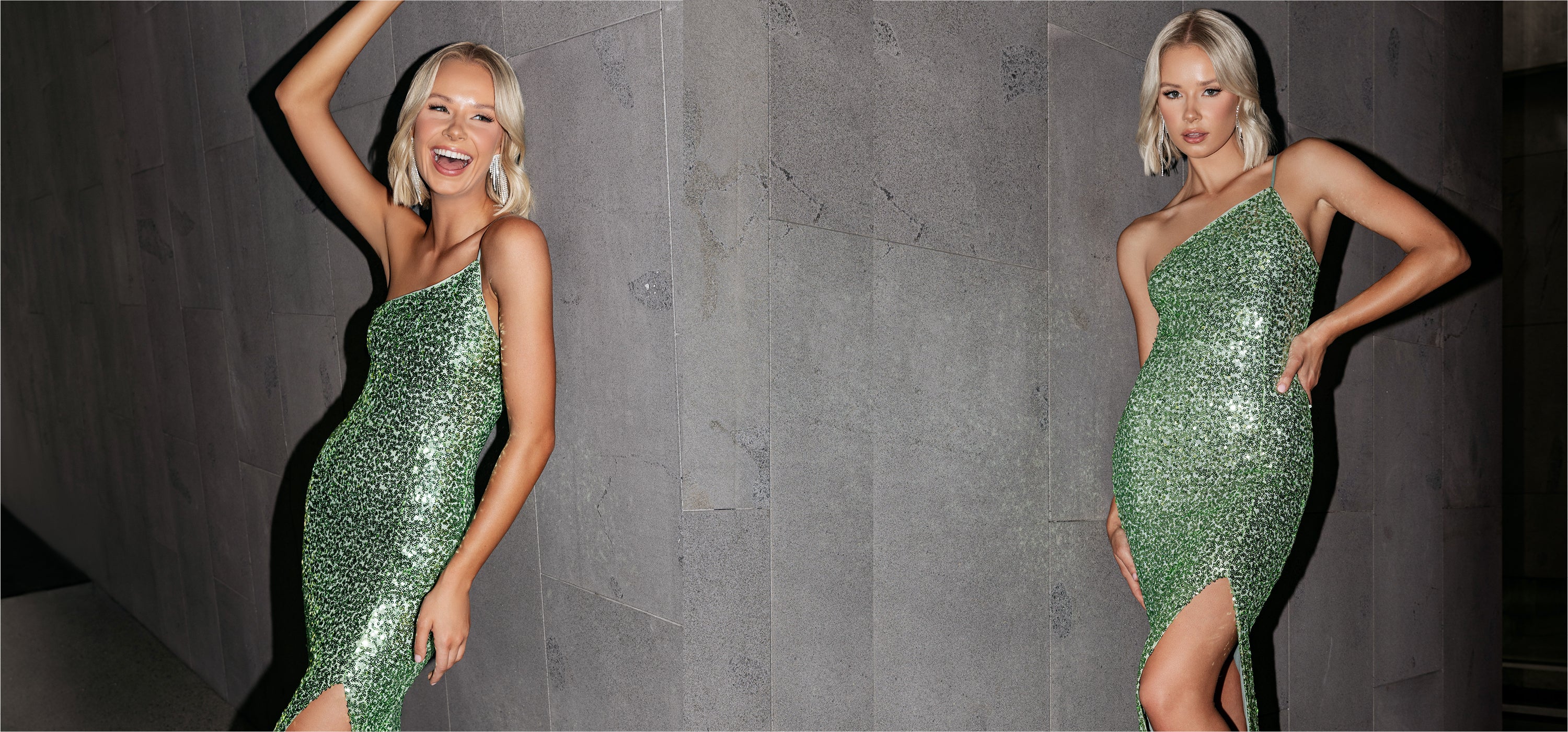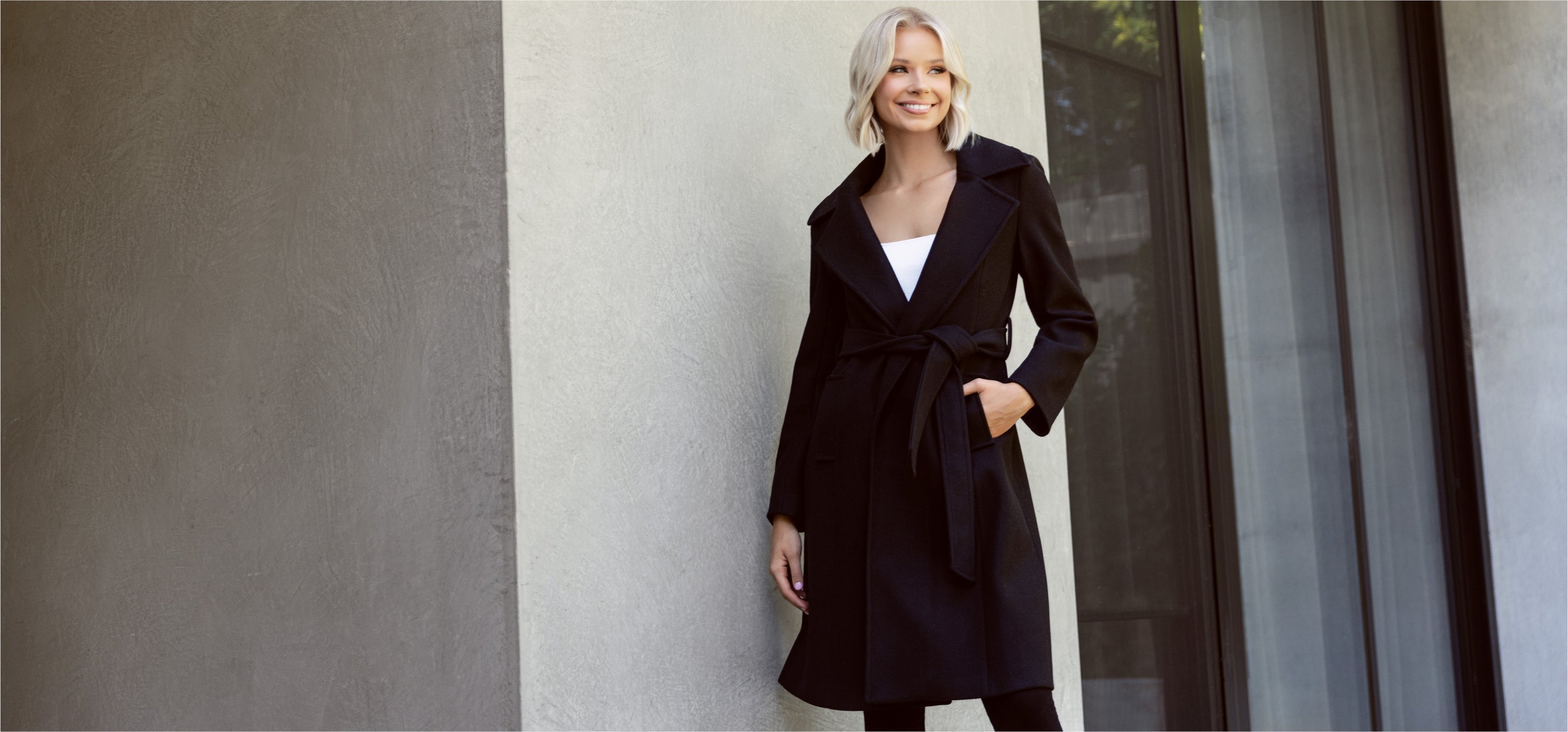 WINTER COATS
Elevate your winter style with our selection of tailored black coats, including the sophisticated Aria coat. This classic piece exudes timeless elegance and pairs effortlessly with both casual and formal outfits. For a sleek and polished look, layer the Aria coat over a turtleneck sweater, tailored trousers, and ankle boots. If you're looking for an edgier vibe, our Lorena vegan leather coat is the perfect choice. Crafted from high-quality faux leather, it offers a chic and cruelty-free alternative. Style it with a band t-shirt, distressed jeans, and combat boots for a cool and rebellious outfit. For those seeking luxurious warmth, our Imani faux fur coat is a showstopper. Wrap yourself in plush comfort and turn heads wherever you go. Create a glamorous ensemble by pairing it with a little black dress, statement heels, and sparkling accessories. Whether you prefer the tailored elegance of the Aria coat, the edgy appeal of the Lorena vegan leather coat, or the luxurious warmth of the Imani faux fur coat, our collection offers a range of options to suit your individual style. Stay cozy, fashionable, and cruelty-free with our winter coat selection. Shop the Aria Coat.
SATIN DREAMS
Step into a world of refined glamour without a collection of satin dresses. The finest satin fabrics, which exude elegance and charm, are used in the creation of each dress. Our satin dresses are all carefully crafted to highlight your best features and make a statement. Whether you're getting ready for a formal occasion or simply looking to enhance your style, our satin dresses effortlessly drape and complement your figure, exuding a timeless and opulent appearance that is guaranteed to leave a lasting impression. Embrace the sumptuous feel and dazzling shine of satin as you travel to new heights of elegance in our Winter Luminescence collection. Shop the Rebecka Dress.